Magnet Cove Embroidered Striped Fold Over Beanie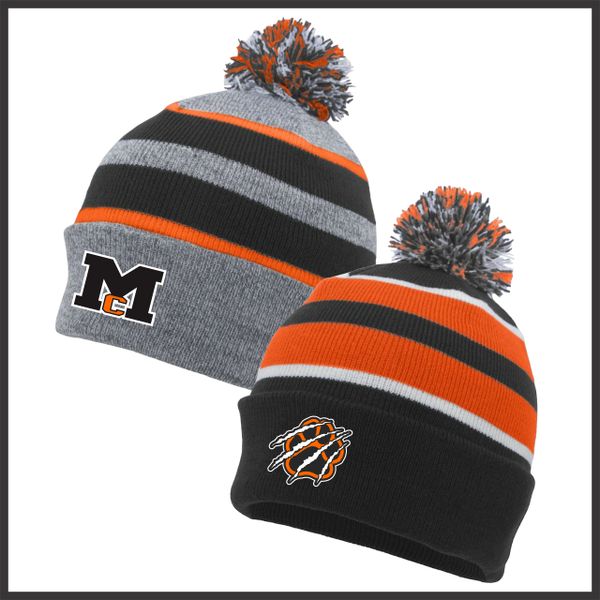 Magnet Cove Embroidered Striped Fold Over Beanie
***Items will ship at the end of the ordering period to a representative of Magnet Cove Booster Club for distribution. ***

ALL SALES FINAL.  NO RETURNS OR EXCHANGES.  Home Delivery is not available.
Orders will be processed after the ordering deadline and typically take 10-15 business days to complete

DESCRIPTION:
Acrylic 
Contrast stripes on combo colors 
Pom-pom yarn top (Multicolor on combo colors)
Experience the unparalleled popularity of our Pom-Pom Cuff Beanie from Pacific Headwear. This beanie, our best-seller, is available in an impressive array of 47 colorways. Combo colors feature contrast stripes, adding a touch of style and visual appeal. The beanie is adorned with a charming pom-pom yarn top, with multicolor options available for combo colors. With ample decorating space, you can personalize it to reflect your individuality. Crafted from cozy acrylic fabric, this beanie provides both warmth and comfort. Embrace the trend and showcase your unique character with the Pom-Pom Cuff Beanie, the ultimate accessory to elevate your outfit.
CROWN: Beanie
FABRIC: Acrylic