Mineral Springs FlexFit Cap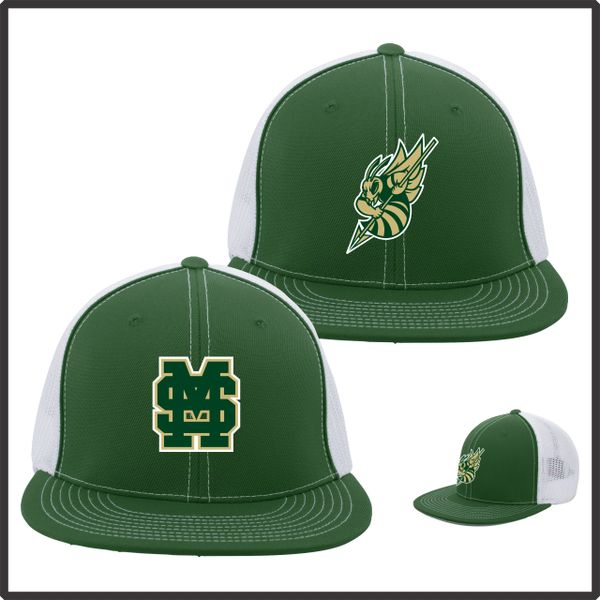 Mineral Springs FlexFit Cap
**Items will ship at the end of the ordering period to a representative of Mineral Springs School District for distribution. ***

ALL SALES FINAL.  NO RETURNS OR EXCHANGES.  Home Delivery is not available.
Orders will be processed after the ordering deadline and typically take 7-10 business days to complete.
* Due to supply shortages from the COVID-19 pandemic shutdowns and increased demands that exceed manufacturer output, some items may not be available and may be backordered for a short time period. *
KEY FEATURES: Pro-stitched finish | Contrast undervisor | Front panel eyelets | Contrast stitching | Half piping
CROWN: Full-Profile, D-Series
VISOR: Flat
CLOSURE: Closed Back
FABRIC: Trucker Mesh, Polyester Blend
Size guide can be found here.