Spa Pacer Spring Clinic Volunteer Shirts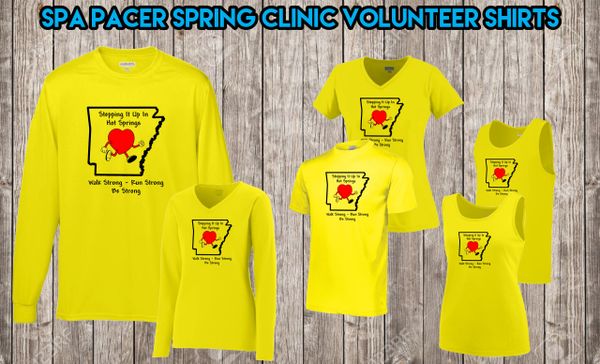 Spa Pacer Spring Clinic Volunteer Shirts
ALL SALES FINAL.  ***Items will ship at the end of the ordering period to a representative of the Spa Pacers for distribution.  Home Delivery is not available.***

Spa Pacer Spring Clinic apparel available to clinic volunteers.  

Available in short sleeve, long sleeve, and tank in both adult and ladies sizing.  

Volunteers should receive a coupon code for 1 free item.  Enter this code at checkout to redeem.  Choose Local Delivery - Spa Pacers to avoid shipping on these items.

Additional pieces may be purchased at the shown prices and will be delivered to a local representative of the Spa Pacers for delivery.

Sizing information for each: